I'm sure you've heard the news that Bitcoin's price broke over $10,000 yesterday? It actually peaked at just over $11k! I texted one of my clients who I know owns THOUSANDS of Bitcoins if he's planning on selling any. This was his actual response,
"Sir, my Bitcoins are staying under my bed. They're going NOWHERE."
One of the reasons the price has shot up so much (up almost 1000% YTD) is because new investors have been rushing in and buying it. Now of course, you like me know that, the majority of people are jumping on the Bitcoin train to make a quick buck! But with all the press that Bitcoin is getting the news is reaching more and more people that their is an alternative to government ran currencies. Bitcoin is no longer for Tech Nerds only and I think it means that the public are ready for a change in the financial system.
I believe that's a good thing for entrepreneurs because once cryptocurrencies like Bitcoin becomes less volatile, it should be easier and cheaper for us to sell to other countries. Transactions fees should disappear because we won't need companies like VISA to be the middlemen, since the blockchain already does their job automatically.
What would Warren do?
After studying Warren Buffet for the past year it's pretty clear what Warren Buffett would do when it comes to Cryptocurrency. HE WOULDN'T TOUCH THEM WITH A BARGE POLL! The reason being is that they're not tied to any tangible assets (neither is the dollar by the way) like land, real estate, machinery or anything that he could sell off to recover losses. He also doesn't really understand Cryptocurrency (who does?) so there is no way he would invest.
What should you do? 
Well that depends on if you already own them or are considering buying them? If you already own them i bet your ecstatic and now might be a good time to sell if you need some extra cash. However, if you're thinking of buying, maybe you would want to wait until the prices drop again (I bought my Bitcoin when they were just $200-$300 each, good luck on that happening again 😉 ) because historically, buying at an all time high almost guarantees you will lose money, at least in the short term.
However, the best thing you can do at this point is MAKE MORE MONEY!!
Focus on your business and get that generating MORE PROFIT! You have more control over your own profits than you do over any Cryptocurrency or any other market.
KEEP YOUR FOCUS ON YOUR BUSINESS! The extra cash you get from that can be used to invest in whatever you want but the best returns you're probably ever going to get is from your own business.
If you're lacking the self confidence that you can scale your business to the next level FAST or you think that your own self doubt maybe holding you back, watch this FREE confidence training I created for you FIRST before I pull it down!
In the confidence training you will learn:
Secret 1: "How To Instantly Turn On Your Natural Confidence Even If Your Business Isn't Successful Yet" 
Secret 2: "How To Stop Self Doubt From Damaging Your Business In Less Than 7 Days By Using A Little-Known Sport Psychology Technique"
Removing self doubt DOES NOT take years…. If you know the shortcut. Professional athletes can't afford to have self doubt ruin their careers. That's why Sports Psychologists have come up with techniques to quickly remove self doubt so that the athlete can perform at their best during vital games. You're going to learn that same technique so you can remove self doubt and perform at your best in your business.
Secret 3: "How To PREDICTABLY Wake Up Every Morning With A Confident Focus That Compels You To Take Action & Grow Your Business!" (Even If You Usually Procrastinate)
We all have good days and bad days right?
WRONG! High level entrepreneurs and professional athletes alike cannot afford to have good days and bad days so they CONDITION themselves to have good days or BETTER every single day!
Imagine how your life would be different if you could wake up everyday with a confident focus that made you take MASSIVE action in your business each and everyday! Wouldn't that be amazing to go to sleep each night knowing that you've done your best work?
In this training you will learn how to make everyday your best day so you perform at your highest level and CRUSH IT INYOUR BUSINESS!
Register for the new FREE training here before you waste anymore opportunities because of self-doubt: 
"How To Overcome Self Doubt and Turn ON Your Natural Self Confidence In Less Than 7 Days"
Remember, all this Cryptocurrency stuff is great, but you must FOCUS ON WHAT YOU CAN CONTROL!
Go ahead an CRUSH IT!
You coach,
Mark Dhamma, MA
High Performance Coach For Entrepreneurs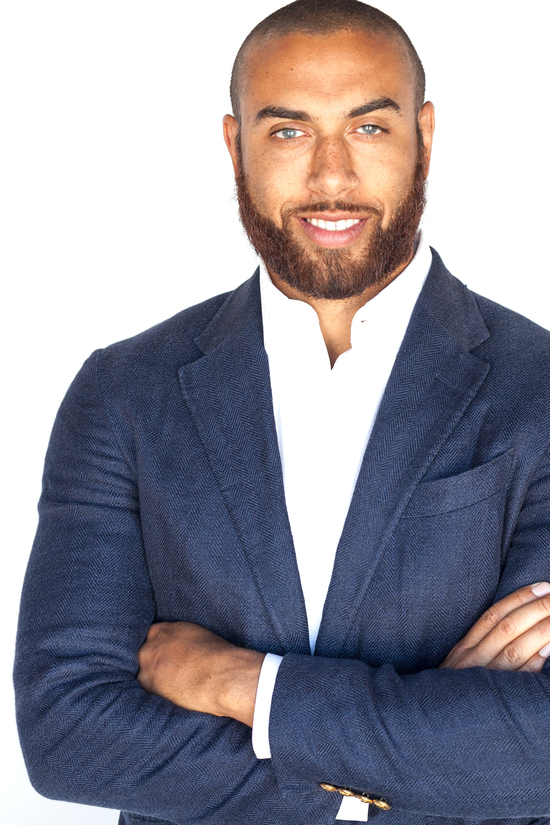 P.S. Remember what Henry Ford said,
"One of the greatest discoveries a man makes, one of his great surprises, is to find he can do what he was afraid he couldn't do." —Henry Ford

Register For the FREE training and so you can take charge and do what you was once afraid to do:
"How To Overcome Self Doubt and Turn ON Your Natural Self Confidence In Less Than 7 Days"