You like me, have probably found that self doubt affects almost all entrepreneurs at one point or another. And, wouldn't you agree that self doubt is limiting and holds too many of us back in life?
It's affected me at several points in my life. I've come a long way from being an insecure teenager in the North of England in a school where being 'black' was NOT cool. I was plagued with self doubt and had ZERO confidence. But even when I was a personal trainer/health coach to A-list celebrities, a Men's Fitness model and early in my career as a High Performance Coach for entrepreneurs……at times, I have suffered from self doubt. 
And that self doubt has ALWAYS COST ME BIG!
It's cost me time because I hesitated. It cost me opportunities because I procrastinated. And it cost me MONEY because I waited, or did nothing at all. I know for a fact that's it's cost me millions of dollars because some opportunities I waited on were jumped on by my friends who have made millions from them.
Self doubt has stopped me from taking risks, fully exploiting opportunities, asking for more, being fully authentic and expressive, starting businesses, partnering up with the right people and, in the past, it's lost me personal clients.
If I had never experienced self doubt in my life I would undoubtedly be richer and more successful than I currently am. 
Self doubt has held me back from creating the life of my dreams for the majority of my life. Like Dr. Maxwell Maltz (perhaps the greatest researcher on the self image) said in the timeless book, Psycho-cybernetics,
"Accept yourself as you are. Otherwise you will never see opportunity. You will not feel free to move toward it; you will feel you are not deserving."
Easier said than done right?
That's why, when I got my Masters Degree in Positive Organizational Psychology I committed to understanding and overcoming self-doubt so that it would never hold me back again. Through the study, I learned techniques that helped me beat self doubt and tap into more confidence than I ever thought possible.
Does self-doubt ever attack me now?
Sometimes. But I'm aware of it when it does and quickly deploy the techniques I share on this training to overcome it immediately.
How about you?
You may have stopped yourself from starting a business because of your self doubt.
You may have had a business fail because instead of focusing on growth you kept second guessing yourself and procrastinated.
You may be stunting your business growth today because your self doubt is blinding you from the opportunities right ahead of you.
You may not be fully expressing yourself and withholding who you truly are because you don't have the confidence to be the real you.
Perhaps you're not with the (romantic or business) partner of your dreams because you don't believe that you're worth it.
Perhaps you recently turned down a business opportunity because you wasn't confident you could pull it off.
Of course, you know that many new entrepreneurs and especially 'wantrepreneurs' (those who want to start their own business) suffer from extreme self doubt because they don't know if the business is going to work and they're aware that they may not have the skills needed to make the biz successful. This self doubt makes sense, but it is NOT useful.
Confidence leads to action, self doubt leads to procrastination. 
On the flip side, I've worked with veteran entrepreneurs with revenue over $50,000,000 a year who still, at times, experience self doubt when they face a new bigger challenge like wanting to scale their business to the $100,000,000 mark.
That's what's crazy about self doubt! Your level of success does NOT protect you from it.  But one thing is for sure, self doubt is ALWAYS costing you something. And if you're in business, you can bet it's costing you money.
Stop this self-sabotage now and register for the new FREE training: 
"How To Overcome Self Doubt and Turn ON Your Natural Self Confidence In Less Than 7 Days"
Whatever your situation, I get it. Because I've been there myself and I've helped hundreds of entrepreneurs overcome self doubt and find their natural confidence.
I created this FREE confidence training for you because more and more entrepreneurs are reaching out to me for help with their 'mindset'. After further exploration, I found out what they really meant was that they wanted to feel more confident in themselves and stop self doubt from holding them back.
In the confidence training you will learn:
Secret 1: "How To Instantly Turn On Your Natural Confidence Even If Your Business Isn't Successful Yet" 
Secret 2: "How To Stop Self Doubt From Damaging Your Business In Less Than 7 Days By Using A Little-Known Sport Psychology Technique"
Removing self doubt DOES NOT take years…. If you know the shortcut. Professional athletes can't afford to have self doubt ruin their careers. That's why Sports Psychologists have come up with techniques to quickly remove self doubt so that the athlete can perform at their best during vital games. You're going to learn that same technique so you can remove self doubt and perform at your best in your business.
Secret 3: "How To PREDICTABLY Wake Up Every Morning With A Confident Focus That Compels You To Take Action & Grow Your Business!" (Even If You Usually Procrastinate)
We all have good days and bad days right?
WRONG! High level entrepreneurs and professional athletes alike cannot afford to have good days and bad days so they CONDITION themselves to have good days or BETTER every single day!
Imagine how your life would be different if you could wake up everyday with a confident focus that made you take MASSIVE action in your business each and everyday! Wouldn't that be amazing to go to sleep each night knowing that you've done your best work?
In this training you will learn how to make everyday your best day so you perform at your highest level and CRUSH IT INYOUR BUSINESS!
Register for the new FREE training here before you waste anymore opportunities because of self-doubt: 
"How To Overcome Self Doubt and Turn ON Your Natural Self Confidence In Less Than 7 Days"
Whichever way you look at it, self doubt and lack of confidence stems from FEAR. We rarely, if ever, make good decisions from fear.
You coach,
Mark Dhamma, MA
High Performance Coach For Entrepreneurs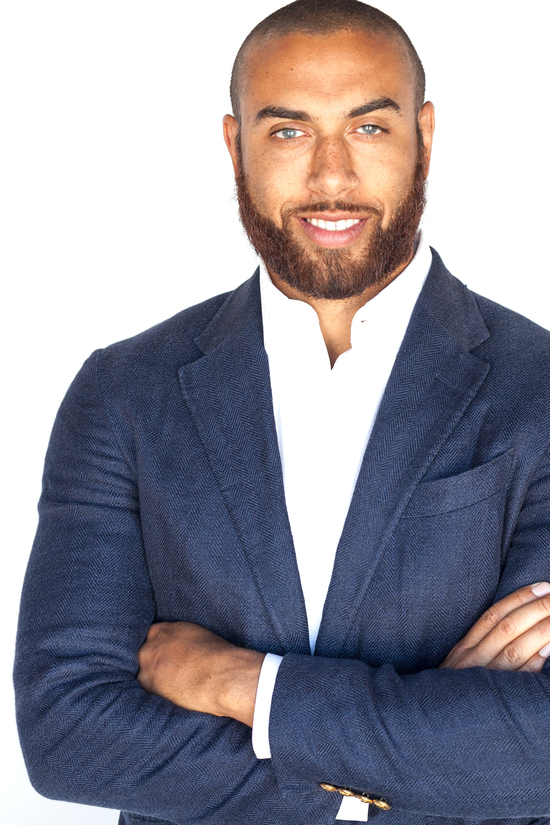 P.S. Remember what Henry Ford said,
"One of the greatest discoveries a man makes, one of his great surprises, is to find he can do what he was afraid he couldn't do." —Henry Ford
Register For the FREE training and so you can take charge and do what you was once afraid to do:
"How To Overcome Self Doubt and Turn ON Your Natural Self Confidence In Less Than 7 Days"